Republished from the Victron blog – 
Whenever you have a question about Victron products, how best to install it, something's not working quite as you expected, or you even suspect there may be a fault – we have a huge library of written information to help you, together with product videos; and a truly global infrastructure of verbal or face-to-face representation wherever you are located in the world, whenever you need help.
Support
Let's begin with our brand new Support page, as we've been doing a lot of work on these pages recently to help you find answers to your question, and to get personal assistance quickly and easily if you need it.
On the support page you will find easy-to-follow instructions guiding you to the huge information resources we have placed at your disposal …or if you want to talk to someone you can find the contact details of the Victron Energy representative in your area, and what level of assistance you can expect from each of your Victron Energy contacts. The Support tab is located above the header on our homepage …take a look now so that you can zip straight through to the information destinations whenever the need arises.
We recognise that the quickest solution to your problem will often be achieved when you get that nugget of information which suddenly makes everything clear – our support pages guide you to relevant manuals, data sheets, schematics, software downloads and many other resources where you will find in depth information about your product, and how it connects to the other devices in your installation.
Outside of the support tool, let's take a deeper look at those resources, and where to find them on the Victron Energy website.
It's in the Manual!
Very frequently you find that the information you were looking for was in the Manual all along! From our homepage menu you can get access to all product manuals – old and new, available in six languages – by clicking on Downloads; and selecting your product from the hundreds of Manuals in the search-box drop down menu. Also, our products ship with a QR code – scanning it will take you straight to the manual.
More Downloads
From that same Downloads search bar you will notice that there are Eight tabs lead you to many other resources. Let's take a quick look at them.
MPPT Calculator
The MPPT Calculator will help you choose the correct model from amongst our many different models of Solar Charge Controllers. The calculator takes into consideration the PV panel peak output rating, string size and circuit topography, cable size and distance run, system battery voltage, and your geographic location in order to focus down to the products most suited to your installation.
Looking for in-depth, guided technical knowledge and product training?
Victron Professional can be accessed by Victron account holders – including staff, distributers and installers. You can request and account of your own, if you don't have one already. Here you will be able to access our video training, and consult our rolling calendar of in-person training events. On Victron Professional you will also be able to browse the public events we will be hosting or attending, worldwide; access firmware files; download media assets – such as high quality images of products – and catch up on product and software announcements.
Victron Community
Victron Community is our discussion platform for users. It encourages conversation between users (in English, French and Spanish) with the aim of sharing product knowledge …so if you've got a technical question, you'll be able to see if it has already been asked and solved – or post the question yourself.
Many of the 10,000 registered users are already knowledgeable about Victron Products, and freely help others with advice. Community has over 230k page views per month – and over 13k questions have been answered,. The most active members, offering sound advice, can be recognised by their badges.
Also on the community page, DIYers who carry out experimental modifications to our products or open-source software share what they have learned. We welcome their contribution – although for obvious reasons we don't support or approve actions not listed in product manuals.
Community is a great resource for seeking help; exchanging ideas; and finding novel ways to provide solutions to energy installations in unusual circumstances.
Newsletter
If you subscribe to our Newsletter you will receive regular roundups of all the latest product releases, changes to software, or certification, for example. The newsletter will highlight any events taking place in the near future – so that you get a heads-up on anything happening in your area. The newsletter contains at-a-glance information about everything we think it's important you should know …and shows you where you can find more information. Whether you are a Professional Victron Installer or a Victron product user – it's for you. Subscribe to the Newsletter by entering your email address in the  'Stay in Touch' section found on the bottom of our Homepage.
Social Media
We regularly post updates on our Social Media and Video channels. For quick news, information, entertainment or simply staying in touch – why not subscribe to one of the following outlets?:
Facebook
We use our FaceBook page as a fun way of keeping you informed about product developments; amazing installations; instructional video/document releases; competitions …anything that has 'just happened', really!  – helping the page grow to almost 20,000 likes and follows. It's great for reading short announcements if you're in a hurry. We have pages which are originated in The Netherlands, Asia, South Africa, East West and Central Africa, and Romania – so the content is also specific to your region.
Instagram
Our Instagram account has quickly grown to over 16,000 followers.  Instagram is where we communicate our photogenic news! Sometimes it features images of users and installations not published elsewhere on our social media channels. Instagram users all round the world can tag their installation to our page – some of which we will elevate as a feature. A picture paints a thousand words, and you can click through to more in-depth content.
YouTube
There are over 250 interesting and informative videos on our YouTube channel with new videos in production all the time. With over five million channel views and approaching 40k subscribers, Video allows us to show you the main features of our products; showcase users-own real-life installations; offer webinars, training and demonstrate how to perform software updates; explain little-known but powerful settings; as well as offering a selection of third-party lifestyle videos.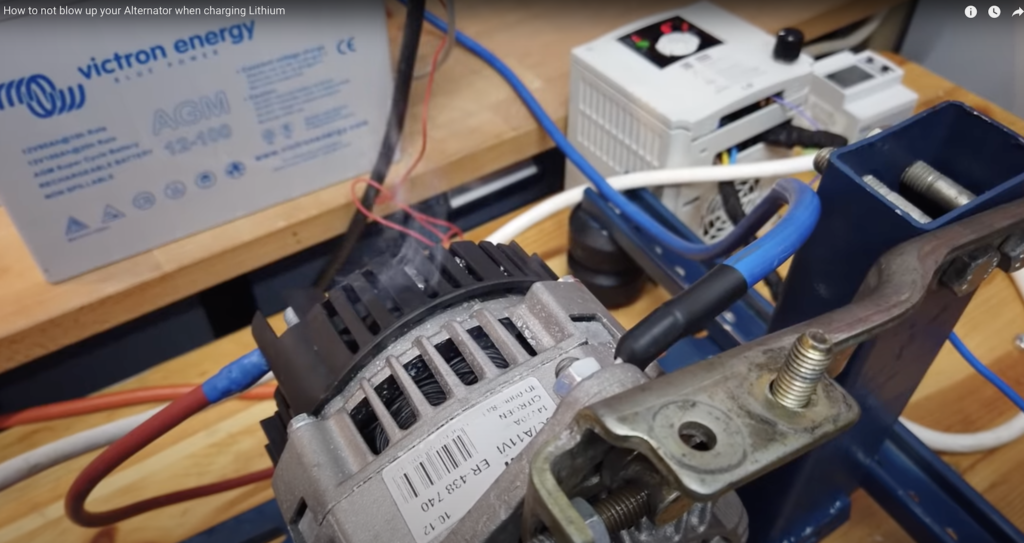 LinkedIn
We have a LinkedIn page which is great way of connecting with other electronics industry professionals, and also with customers who want to share the success of their installations. The LinkedIn page is constantly updated with links to our latest blogs.
Twitter
Our Twitter account has over 3000 followers. We use it to post updates to our latest user stories, videos, competitions and chatty news.
Blogs
Our Blogs provide a mixture of technical and user-stories. New products and services, software enhancements and new features will always be explained in a concise easy to read format allowing you to quickly grasp what's new. User stories from around the world explore the interesting problems installers are asked to solve, and explains the choices made when building the system. Featuring big and small installations they stretch our imagination, demonstrate what's possible, and introduce us to the many interesting applications of our end users. We'd be very interested in hearing about some of your work, too. You can subscribe to the blog – click on the blog tab on our home page, enter your email address, and click subscribe. Now you'll always be in touch!